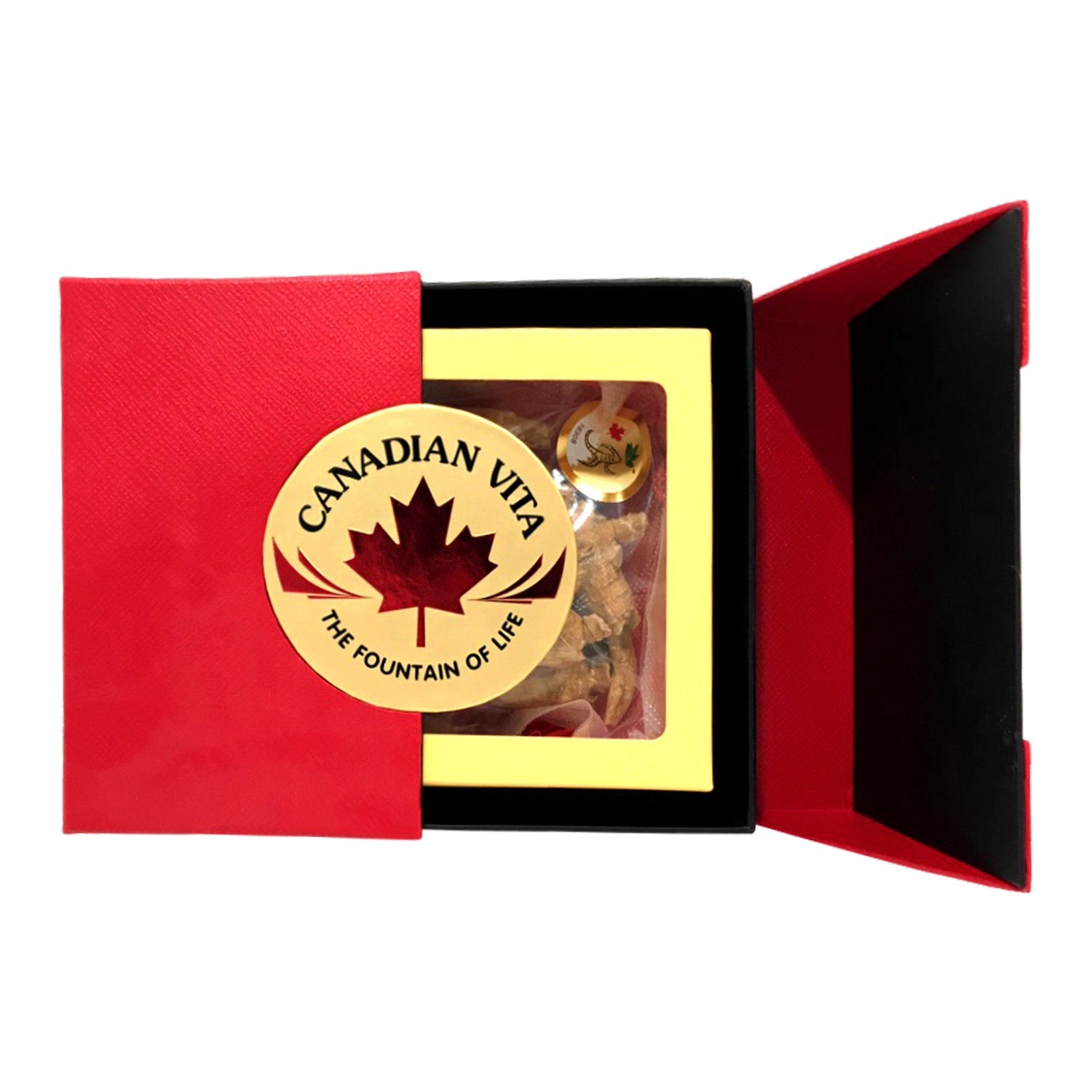 Canadian Vita Premium Ginseng Box (5 year - 200g)
An elegant gift of health suitable for any occasion. Composed with limited premium Canadian ginseng roots selected by hand. Made with a vibrant passion to inspire goodness. 
- 5 Year Roots
- Grown in Ontario, Canada
- 25 to 50g per piece
- Whole Roots ,Dried
- Kosher, OGGA member
All purpose - Tea, cooking etc
Ginseng is a natural energy booster that supports overall health. It is a traditional herbal supplement that has been used for thousands of years to boost the immune system, regulating glucose levels and reducing stress.