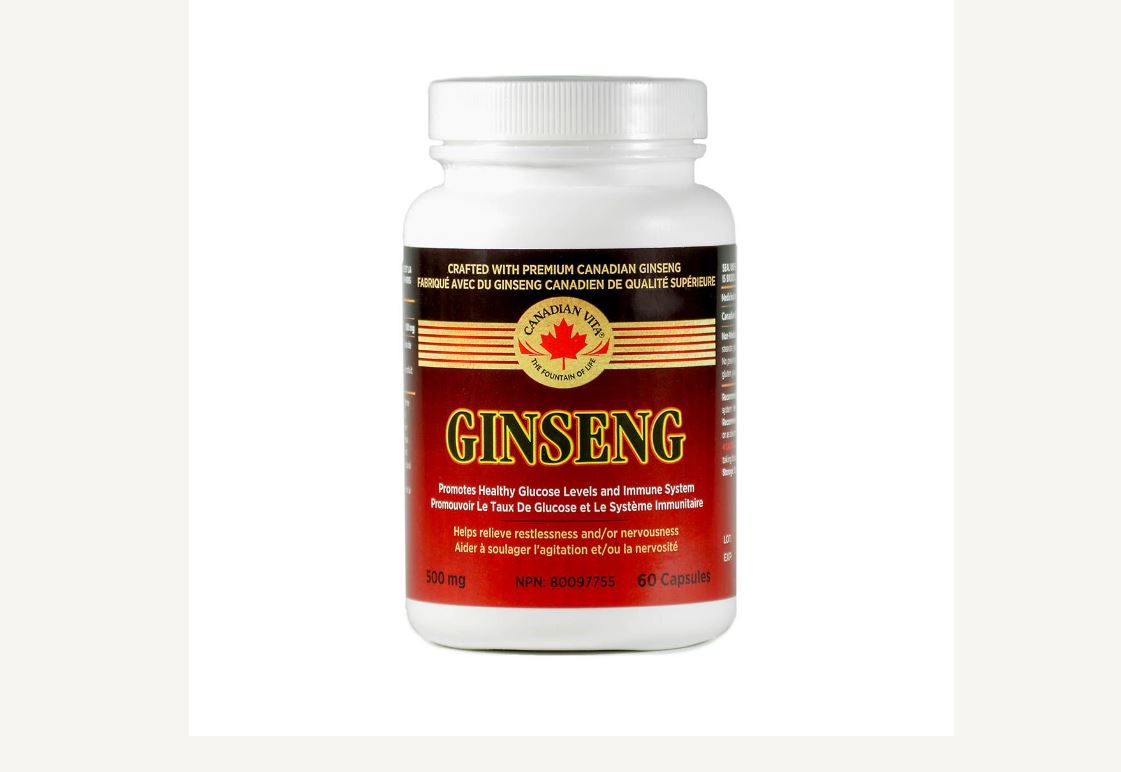 Original Ginseng Capsules
The Canadian Vita Ginseng capsule is a natural high performance immune system enhancer. A tribute that pays respect to the ginseng heritage while offering accessibility. Crafted with a focus on functionality in daily use.
- 60 capsules, 500mg per capsule
- Made from 100% Canadian ginseng roots
- Capsule type: Gelatin (Halal)
- Promotes healthy glucose levels and immune system
- Helps relieve restlessness and/or nervousness (calmative)
- Helps relieve nervous dyspepsia/to help digestion in cases of nervousness and/or stress
- This supplement is a natural energy booster, that supports overall health.
- It is perfect for busy & active individuals with demanding lifestyles.