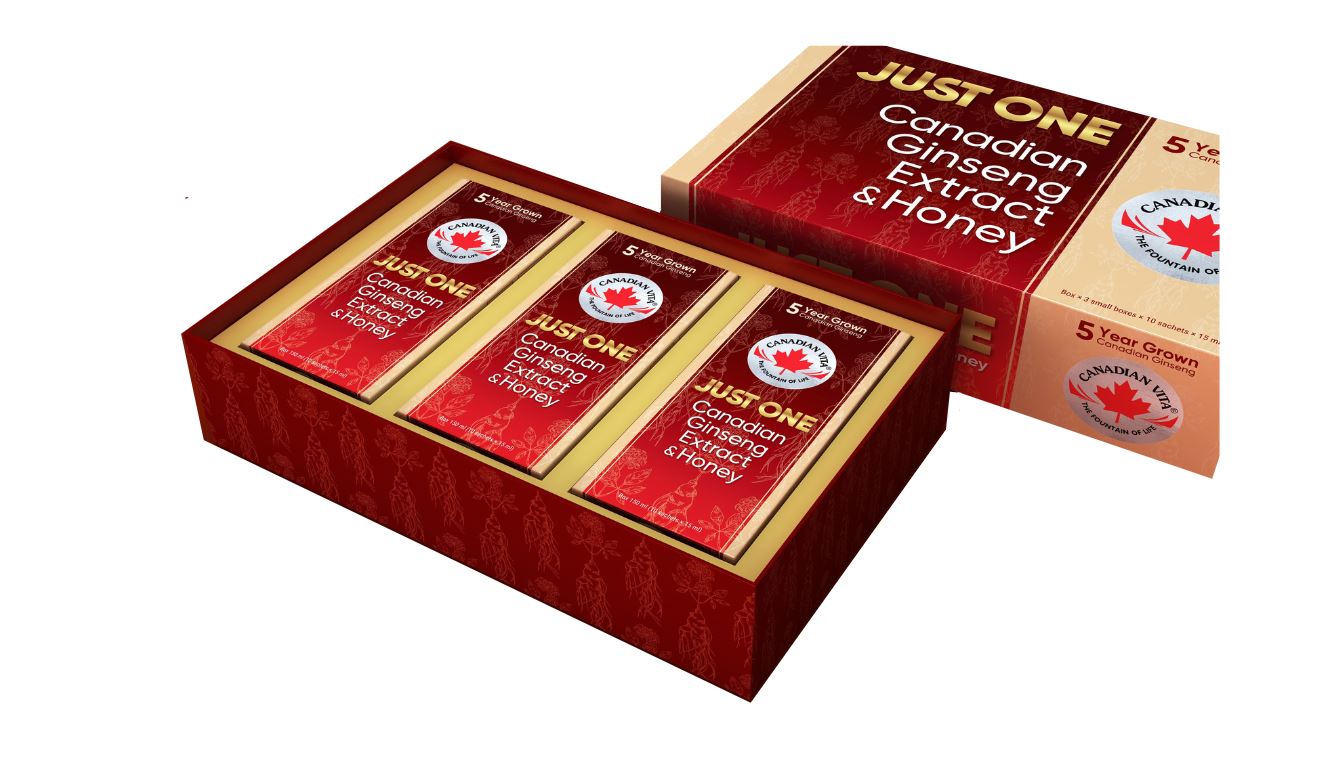 JustOne Canadian Ginseng Extract & Honey
A unique combination of Canadian ginseng extract and honey made to be used conveniently on the go.
Dosage form : liquid
Packaging: 15ml per stick
- Promotes Healthy Glucose Levels and Immune System
- Promouvoir Le Taux De Glucose et le Système ImmunitaireHelp Relieves Restlessness and/or Nervousness
- Aider à Soulager L'agitation et/ou la Nervosité
- This supplement is a natural energy booster, that supports overall health. It is perfect for busy & active individuals with demanding lifestyles.