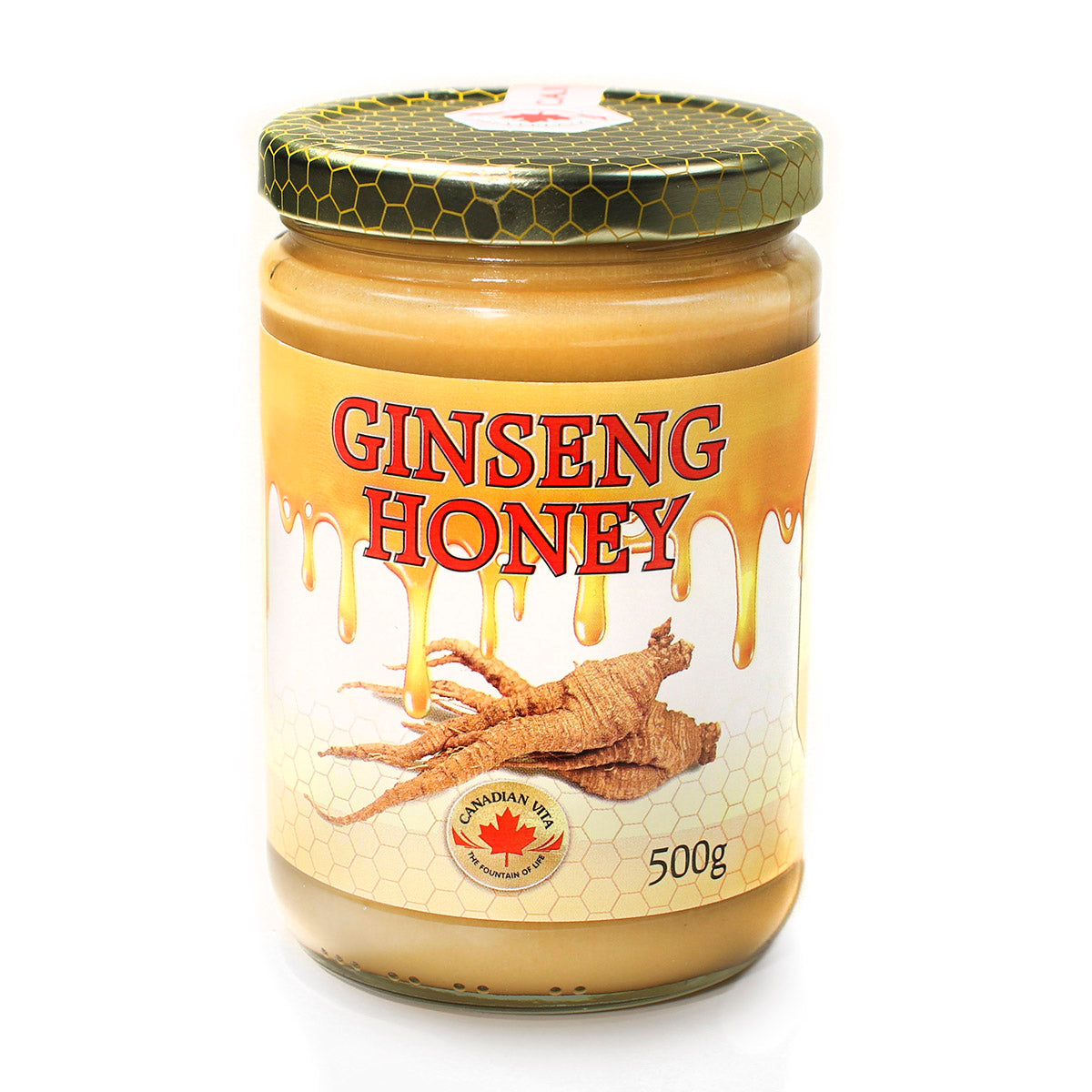 Canadian Vita Ginseng Honey
A Canadian delicacy that will allow your pallet to warmly embrace a natural subtle sweetness, with a distinct presence of ginseng. Canadian Vita original honey is a unique creamy blend of ginseng and Canadian honey. Crafted to emphasize a bold statement bringing together two powerful remedies. Gradually discover the intriguing sensation that this natural sweetener has to offer.
- Crafted with large Canadian ginseng roots
- No additives
- Perfect for Cooking, Smoothies, Coffee and Tea
- Grown in Ontario Canada
- Promotes Healthy Glucose Levels and Immune System
- Promouvoir Le Taux De Glucose et le Système ImmunitaireHelp Relieves Restlessness and/or Nervousness
- Aider à Soulager L'agitation et/ou la Nervosité
This supplement is a natural energy booster, that supports overall health. It is perfect for busy & active individuals with demanding lifestyles.